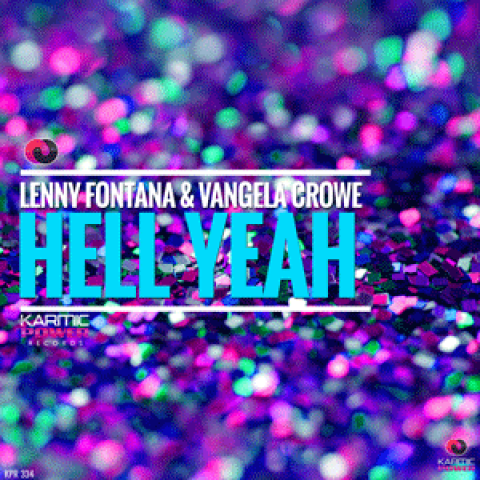 Lenny Fontana & Vangela Crowe - Hell Yeah
Release Date: 06.05.2022
Format: Digital
01. Hell Yeah (Original Mix)
03. Hell Yeah (Club Drum Mix)
04. Hell Yeah (Club Instrumental Mix)
Genre:
Disco House | House
Label:
Karmic Power Records
LENNY FONTANA & VANGELA CROWE – HELL YEAH
With its heavy recognizable bass lick immediately you are locked in and can't help to groove to this. NYC DJ Lenny Fontana teams up with New Jersey Singer Songwriter Vangela Crowe and together they pull a monster out for the club scene worldwide. The call and response of the lyric Hell Yeah is a true ear worm and has been truly tested. You will find yourself screaming Hell Yeah when you play this song. The club mix with its pushing drums and strong bass are all exactly that. One thing needs to happen now is you have to play it real loud to get the crowd chanting Hell Yeah!
Lenny Fontana a true New Yorker learned his craft from Radio personality DJ Frankie Crocker, the program director of WBLS 107.5 In NYC. Inspired by DJ Larry Levan, Fontana went on to play at Studio 54 in the late 80's and other NYC Clubs. Through the 1990's he travelled the world and played at many famous nightclubs globally.
1991 he was the first US DJ to play at Pacha Ibiza and in Dubai.
1992 Lenny had his first successful production with Butch Quick's "Higher" (Strictly Rhythm).
1999 he had his first crossover hit record, "What You Need" (Defected Records/Ministry Of Sound) with under the name Powerhouse Feat. Duane Harden. This was a Top 10 hit in the UK and was performed on the famous TV show, Top of the Pops and the Pepsi Chart Show.
2000 Lenny recorded his hit, "Chocolate Sensation" (FFRR/Warner). Both singles crossed over from the House charts to the Pop charts with the videos on heavy rotation on MTV worldwide.
2005 Lenny Fontana pres. Octah'via (of C+C Music Factory) "The Way"(Defected Records), which became a dance club hit.
2008 Germany's Next Top Model TV Show used "Wait 4 U"
2010 1 500 000 views on YouTube & 1 000 000 streams on Spotify with "Nite Time"
2011 BBC Radio 6 Documentary – Legends Of The Dancefloor – The Larry Levan Story – The World Premier of the unearthed five hour tape recorded live from the second anniversary of the Paradise Garage by Lenny Fontana. The radio documentary series produced by Eddie Gordon & Lenny Fontana was over a total of six nights with legends such as DJ Nicky Siano, Frankie Knuckles, Judy Weinstein, Manny Lehman and many others speaking about their memories of Larry Levan, Frankie Crocker WBLS & The Paradise Garage. World Tour – BBC The Larry Levan Story – UK, Germany, & Japan with a series of parties celebrating the release of the documentary. Dj Victor Rosado & Lenny Fontana on tour dates.
2013 after some soul searching, Fontana founded Karmic Power Records.
2015 Lenny Fontana & D-Train "Raise Your Hands" (Karmic Power Records) was a huge success as WMC Miami. Including remixes by David Morales and others, it received support from Louie Vega, Tony Humphries and many other DJ's worldwide. At the end of 2015 the record hit the #3 position in The Music Week Club Chart UK, and #14 in the End of the Year Chart. Lenny also produced a successful single for Meli'sa Morgan, "So Good"(Fresh Entertainment/RFC Rec).
2016 and 2017, D-Train's follow-up single "When You Feel What Love Has" (Karmic Power Records) received
worldwide attention and hit the #4 position on Music Week Club Chart UK. With over 650 spins a week on daytime radio rotation in the USA, the song hit the #31 position on the Nielsen Billboard Indicator Radio Chart (USA) and the huge urban station WBLS 107.5 FM, Sirius XM Venus, Music Choice and many other FM stations added it to their daytime rotation. Currently, Lenny has had a release with the famous UK Artist Alison Limerick called Bye Bye (Karmic Power Records) with Phats & Smalls Remixes.
2018 recently he has touched his productions skills into creating a full pure disco record called "FIRE" with the lead vocalist Shirley Lites from Westend Records / Atlantic Records. This has been well received and played all over Ibiza and all Glitterbox parties making it tune of the month in Mixmag Disco column. It will now be released on Midnight Riot Records with a new package with remixes from Dr Packer, Yam & Who, Robbie Blanco and Ron Caroll.
2019 Lenny has worked with Hitmaker Vocalist Chris Willis on a collaboration called "Top Of The World" which is scheduled to hit by Sept of 2019 and is signed to Double Up Records.
Lenny has a weekly syndicated radio show called "The Karmic Power Records Radio Show" which is broadcasted around the world on stations such as Kiss Fm (Au), Radio Italia Network, Funky SX, Select Radio, Ibiza Live Radio, and more.
2020 True House Stories is created and great interviews are achieved each and every week. Lenny invites his
guests to chat about their musical careers to discover the true stories of working in the music industry. During these shows, Lenny unveils the true 'behind the scenes' stories on how his guests succeeded and continue to survive in this business. Some of the guests are Carl Cox, David Morales, Louie Vega, Norman Jay, Cerrone and many others. www.truehousestories.com
2021 True House Stories Takeover Radio Show is simulcasted to over 65 Radio Stations worldwide and with over 71 Episodes we have now proven that the show has the strength and the viewership to stay on each and every week. Developing scripts for a television series is in the works. Lenny went out to play gigs again in New York City even though we are still working through Covid with fantastic turnouts. A huge signing with Bucks Music Publishing is now handling Lenny's catalog of music. So the year has been quite positive.
2022 Launching The World Tour of "The True House Stories Takeover" with dates TBA. Working on new
productions and strengthening our position with Karmic Power Records and more news to be announced soon.
Artist: Lenny Fontana & Vangela Crowe
Track: Hell Yeah
Genre: Disco House | House
Cat. No.: KPR 334
Label: Karmic Power Records
Labelcode: LC-51694
UPC: 3616845360437
Producer: Lenny Fontana
Written: Lenny Fontana, Vangela Eunise Crowe
Vocalist: Vangela Eunise Crowe
Additional Keys: David Zheng, Lenny Fontana
Engineers: Lenny Fontana
Mastering: Tom Leeland
Coordinator: Manuel Genzel
Publishing: Karmic Power Publishing (ASCAP), Satori Music Enterprises (BMI)
Copyright: © 2022 by Karmic Power Records
Sound Recording: ℗ 2022 by Karmic Power Records 
01. Original Mix (QM-HDW-22-00024)
02. Club Mix (QM-HDW-22-00025)
03. Club Drum Mix (QM-HDW-22-00026)
04. Club Instrumental Mix (QM-HDW-22-00027)
Official Release: 06.05.2022
Traxsource exclusive: 08.04.2022
Pre-Order: 25.03.2022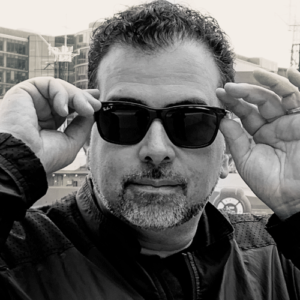 Vangela Crowe, the multi-talented singer, song writer, arranger and producer, is a true talent and can hang with the best of them. She was born and raised in Newark, New Jersey in the United States of America. Her unmatched passion, love, and bond with her gifts pierces the hearts and souls of those who witness her performances, and listen to her body of work.
Vangela's gift of music and writing extends throughout every musical genre. However, it is now Soulful House Music that has helped her soar and become one of the genre's household names. Spain, London, Canada, Scotland and a host of venues throughout the United States have been captivated by her stage presence, and healed by her soulful voice and powerful lyrics, while dancing to uplifting beats and rhythms produced by some of house music's top producers and Deejays.
All of Vangela's work has charted on House Music's most popular store, traxsource. Many of them charting within the top 15. Songs like Greener, Peace, My Medicine, Perfect Love, So In Love, Break My Heart, Till I Loved Me, Come See About Me, and Butterfly are being played all around the world.i
There is no limit to where this songstress is going, and one thing is for sure she is bound to be on top!
Some people describe her as beautiful, pure, real, powerful, and amazing. But simply put, Vangela Crowe is- VANtastic