Release Date:
02.09.2022 / 09.09.2022
Genere:
House | Disco House
Catalog Number:
KPR 334R1 / KPR 334R1S
Label:
Karmic Power Records
LENNY FONTANA & VANGELA CROWE – HELL YEAH (DAVID MORALES REMIXES)
KPR 334R1 DAVID MORALES NYC CLUB REMIXES – Release Date: 09.09.2022
It all begins with David Morales known as "The King Of House Music" playing the record on his weekly Sunday show called Sunday Mass on Twitch twice. He then sends a private message to Lenny Fontana and says I want to remix this as I am really feeling the record. One of the greatest remixers in dance music takes this well produced song and gives it that Classic Morales Touch. You can hear it in the production work with his huge piano chords, big bass line and signature swinging beats making this song a sure shot fantastic combination. Lenny Fontana and Dave Morales together with Vangela Crowe singing its totally unstoppable.
KPR 334R1S DAVID MORALES NYC REMIX – Release Date: 02.09.2022
Grammy Award Winner Remixer – Dj – Producer David Morales takes a strong produced song by Lenny Fontana and gives it his magical golden touch. With its Classic Piano driving bass and swinging drums that David is known for makes this song a real winning combination. The lyric of Hell Yeah spells anthem on dance floors worldwide. Hell Yeah and David's remix is on its way to be a future classic. 
Lenny Fontana a true New Yorker learned his craft from Radio personality DJ Frankie Crocker, the program director of WBLS 107.5 in NYC. Inspired by DJ Larry Levan, Fontana went on to play at Studio 54 in the late 80's and other NYC Clubs. Through the 1990's he travelled the world and played at many famous nightclubs globally.
READ FULL BIOGRAPHY: https://lennyfontana.com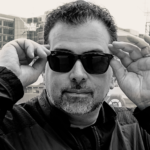 Vangela Crowe, the multi-talented singer, song writer, arranger and producer, is a true talent and can hang with the best of them. She was born and raised in Newark, New Jersey in the United States of America. Her unmatched passion, love, and bond with her gifts pierces the hearts and souls of those who witness her performances, and listen to her body of work.
Vangela's gift of music and writing extends throughout every musical genre. However, it is now Soulful House Music that has helped her soar and become one of the genre's household names. Spain, London, Canada, Scotland and a host of venues throughout the United States have been captivated by her stage presence, and healed by her soulful voice and powerful lyrics, while dancing to uplifting beats and rhythms produced by some of house music's top producers and Deejays.
All of Vangela's work has charted on House Music's most popular store, traxsource. Many of them charting within the top 15. Songs like Greener, Peace, My Medicine, Perfect Love, So In Love, Break My Heart, Till I Loved Me, Come See About Me, and Butterfly are being played all around the world.
There is no limit to where this songstress is going, and one thing is for sure she is bound to be on top!
Some people describe her as beautiful, pure, real, powerful, and amazing. But simply put, Vangela Crowe is- VANtastic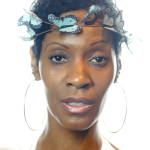 David Morales is a globally revered American DJ, a Grammy award-winning record producer, songwriter, and businessman. He has produced and remixed over 500 records for an all-star roster of multi-platinum artists, including Mariah Carey, U2, Michael Jackson, Aretha Franklin, Madonna, and Whitney Houston. The global phenomenon and penetration of dance music into Top 40 radio would not have been possible without him.
Morales launched DIRIDIM Records in 2018. With this new label, Morales is signing and developing artists—and naturally, releasing some of his own productions. DIRIDIM celebrates all kinds of dance music, from the classic sounds Morales is known for to straight-up electronic.
READ FULL BIOGRAPHY: https://djdavidmorales.com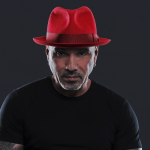 Artist: Lenny Fontana & Vangela Crowe
Track: Hell Yeah (David Morales Remixes)
Genre: House
Cat. No.: KPR 334R1 / KPR 334R1S
Label: Karmic Power Records
Labelcode: LC-51694
UPC: 3616848939302 (KPR 334R1)
UPC: 3616848939296 (KPR 334R1S)
Producer: Lenny Fontana
Written: Lenny Fontana, Vangela Eunise Crowe
Remixer: David Morales
Additional Production: David Morales
Drums: David Morales
Keyboards: Paolo Sessa
Percussion: Ray "Stingray" Sabater
Mastering: Michele Papa @ NYC Mastering
Coordinator: Manuel Genzel
Publishing: Karmic Power Publishing (ASCAP), Vangela Eunise Crowe (ASCAP)
Copyright: © 2022 by Karmic Power Records
Sound Recording: ℗ 2022 by Karmic Power Records 
01. David Morales NYC Remix
ISRC: QM-HDW-22-00032
02. David Morales NYC Club Remix
ISRC: QM-HDW-22-00033
03. David Morales NYC Club Dub Remix
ISRC: QM-HDW-22-00034
04. David Morales NYC Club Instrumental Remix
ISRC: QM-HDW-22-00035
Official Release: TBC
Traxsource exclusive: TBC
Pre-Order: TBC