Lenny Fontana & Marc Sadane - Don't Give Up [Karmic Power Records] (the new 2022 hit single)
Release Date:
28.10.2022 | 04.11.2022
Genre:
House | Soulful House
Catalog Number:
KPR 336S | KPR 336
Label:
Karmic Power Records
LENNY FONTANA & MARC SADANE – DON´T GIVE UP
It all began one weekend at a party in New Jersey, given by Newark Party Promoter Billy Prest. Lenny Fontana is formally introduced to this legendary singer Marc Sadane who worked with another great in the r&b dance world, producer James Mtume. From that wonderful day a brand-new partnership formed between the two and a hot powerful song came to be called "Don't Give Up." This driving song playing off of its fierce bass line and sultry soulful vocals that Marc is well known for will keep you streaming it over and over.  The fine combination has all the makings of a dance-floor favorite and a new future classic.
From DJing underground electronic music at Europe's infamous Electric Mondays @ KitKatKlub [Berlin], to live hybrid performances for his residences at House of Yes [NYC] and Club Oberon [Cambridge], Danny Satori is no stranger to the pursuit of refined artistic expression. His passion for merging musical craftsmanship with razor-edge technology has made him a featured artist on Karmic Power Records, Zweikopfhund, LTHM, SE4 and Teknofonic Recordings, with his ever-evolving sound making splashes all over the Globe.
His love of music started at the age of four, when he laid his hands on a piano for the very first time. Training diligently throughout his life, Danny advanced his education with a Masters degree in Piano Performance, with a specialisation in Neo-Classical improvisation. Praised for his technical yet intuitive approach, his performances are filled with fleeting textures and colorful sonorations converged by his affinity for the Masters such as Bach, Scarlatti, Chopin, Rachmaninoff and Debussy. Danny has performed in concert programs for Caspian Music Monday Concert Series, New Gallery Concert Series, The Chaminade Club Member Series, Jamestown Concert Series, Celebrity Series of Boston and Galerie B Hamburg Concert Series.

As an electronic performance artist, Danny seeks to explore the digital depths of the underground sound, with an uplifting feel of tribal soulfulness & industrial-strength revolution. His multi-faceted blends of electronic styles have not only been ranked Top 5 in Mixcloud's Electronica, House, Tech House & Techno charts, but have also been featured on broadcast channels including BFBS Radio Germany, Proton Radio, Deeper In Soul, Break London, Groove City Radio, FUSiON Radio Show, and SerenityFM.
Currently based in Berlin, Danny continues to share his musical journey as a professional pianist, DJ/Producer, and educator. As a certified trainer, he continues to advocate the transcendental power of music for the European Union and beyond.
Artist: Lenny Fontana & Marc Sadane
Track: Don't Give Up
Genre: House | Soulful House
Cat. No.: KPR 336
Label: Karmic Power Records
Labelcode: LC-51694
UPC:
3617051608252 (Original Mix)
3617051608450 (Club Mixes)
Producer: Lenny Fontana
Written: Lenny Fontana, Marcus Cummings
Vocalist: Marcus Cummings
Coordinator: Manuel Genzel
Publishing: Karmic Power Publishing (ASCAP), Cummings Marcus (ASCAP)
Copyright: © 2022 by Karmic Power Records
Sound Recording: ℗ 2022 by Karmic Power Records 
01. Original Mix (QM-HDW-22-00036)
02. Club Mix (QM-HDW-22-00037)
03. Club Dub Mix (QM-HDW-22-00038)
04. Club Instrumental Mix (QM-HDW-22-00039)
Official Release: TBC
Traxsource exclusive: TBC
Pre-Order: TBC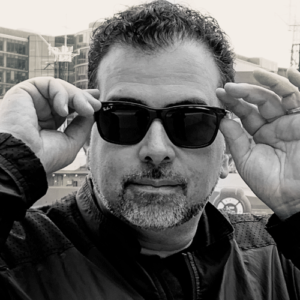 Born in Savannah, Georgia, Marc moved to New York in the 1970s, where he established himself on the club scene, befriended Phyllis Hyman and Stephanie Mills and worked with James Mtume and Reggie Lucas, the production duo behind their most successful tracks. Marc released two albums on Warner Brothers in the early 80s, both produced by Mtume and Lucas, and contributed to the New York garage scene in the early-mid 90s, as Sir Dane, on tracks produced by B.O.P., Ace Mungin and Tyrone Payton.